2023 Amarula 20th Annual Production Sale
Friday 3rd Feb, 1pm, On Property – Gravesend, NSW
170 RAMS + 100 EWES – ONLINE BIDDING VIA AUCTIONSPLUS

LOT 49 – Amarula TIACS – CHARITY RAM

OUR CHARITY RAM THIS YEAR IS BEING SOLD TO RAISE MONEY FOR TIACS – THIS IS A CONVERSATION STARTER.
This is a Mental Health Support Service, funded by TRADEMUTT.

It is Funky Shirt Friday – so come in your lairiest shirt and BID up BIG for a great cause.
The craziest shirt wins a Limited Edition Amarula Dorper, 20th Annual Sale, Trademutt Shirt!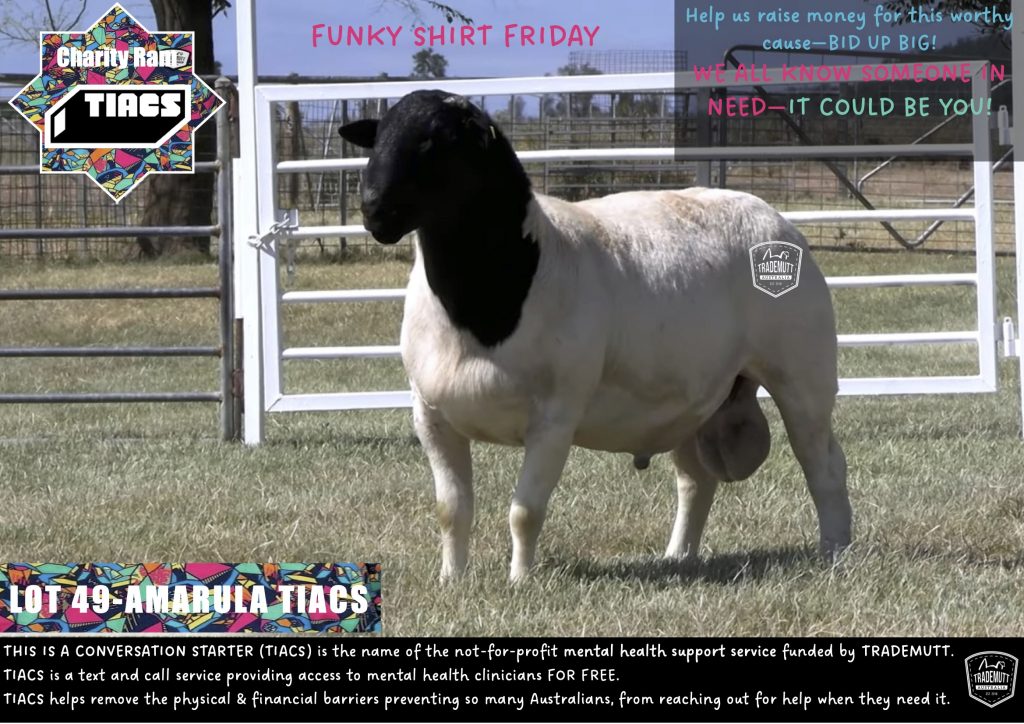 LOT 1 – 210264
A Classimate Score 10/10
A CONFORMATION 5 TYPE 5
PHENOTYPICALLY PREPOTENT
A SHEDDING SHEEP WITH A CARCASE
WOW WOW WOW
LOT 119 – Amarula Slipper 201549 – THE ELITE OF THE ELITE – THE FULL PACKAGE

This awesome Amarula Stud Sire is offered for sale. Slipper is one of the most outstanding White Dorper Ram's bred in Australia.
He is long, wide and deep, combined with excellent cacase shape and muscling. All shedding breeds would be envious of his sleek, shiny cover. He has never been shorn! Slipper has excellent eating quality traits, being in the Top 5% for IMF(Intramuscular Fat), Shear Force( tenderness) and Dressing Out %. He really is the whole package
.
Ultimate Meat Machine
Top 5% for Intramuscular Fat & SF5 plus Dress Out %, TCP index.
Super Sleek Soft Cover
Conformation 5 Type 5
ClassiMate Score 10
Brother sold for $36,000 last year
Amarula will retain 50% semen rights.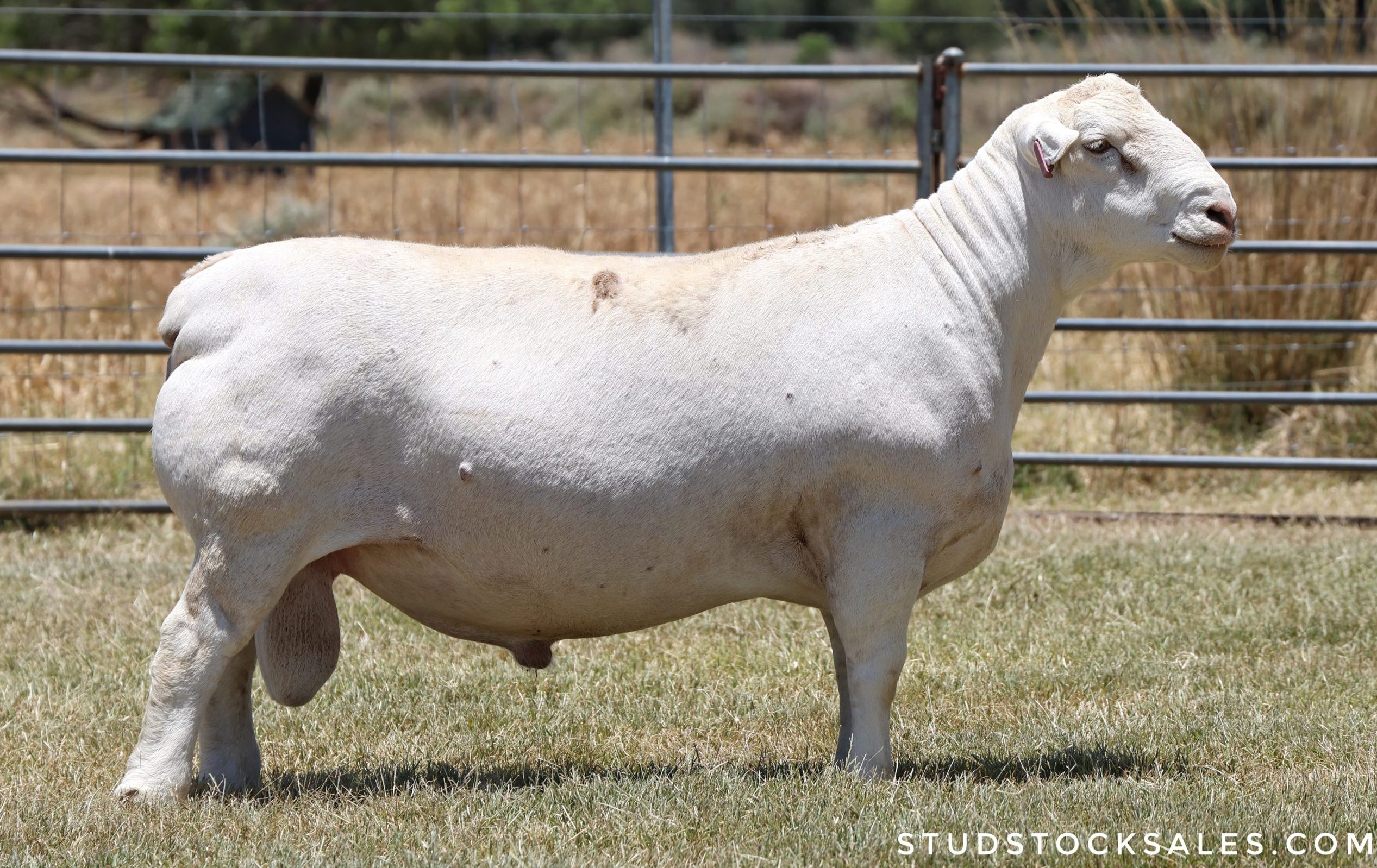 LOT 11 – Amarula Samu 208797