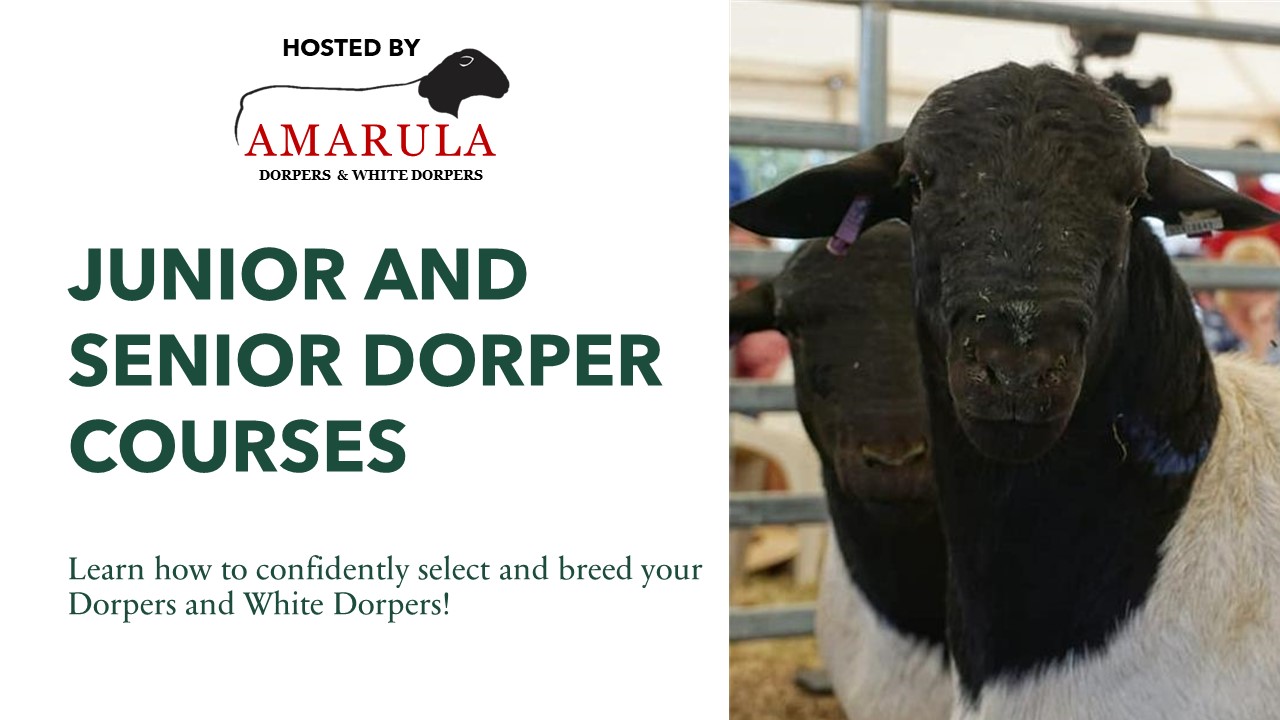 Junior & Senior Dorper Courses
hosted by Amarula Dorpers
Amarula Dorpers is hosting Dorper training courses, from the 28th November to 1st December, 2022 at Amarula Dorper Stud, Gravesend, NSW.
This course is highly practical, designed to build your knowledge and maximise your ability to select and breed quality Dorpers and White Dorpers.
This course is relevant to Stud and Commercial breeders, agents, meat buyers and really anyone wanting to learn more about Dorpers. Everyone is welcome. Numbers are limited and groups are small.
Please get in touch via email and I will send you more information and a booking form.
If you can't attend this year, we are open for EOI for mid-March next year for more Dorper Course training. Send us an email and we will keep in touch with more information.